HealthWay Air Purification Systems
Breathe easy with improved indoor air quality.
Purified Air Solutions
Studies show that we spend 90% of our time indoors. Shouldn't the air we breathe for nine-tenths of our lives to be as fresh as possible? This is why Culligan® is proud to offer HealthWay air purification systems. With HealthWay's patented technology, your indoor air will be fresh, healthy and free of pollutants, chemicals and other contaminants. Turn your air into HealthWay air, and feel better with every breath.
HealthWay Deluxe and Tabletop air purifiers efficiently remove 99.99% of microscopic airborne particles like dust mites, pet dander, pollen, smoke, bacteria, mold, fungi and other invisible air pollutants.
Utilizing technology developed through a United States Military Grant focused on germ warfare, HealthWay is the only system to effectively address all major pollutant categories. Our patented technology is currently used in hospitals, medical clean rooms, government buildings, and military applications.
Learn more about the Healthway Air Purification System.
Benefits of a HealthWay Air Purifier:
Tested and verified to perform more efficiently than HEPA (High-Efficiency Particulate Air) standards
Virus capture rate of 99-100%
Bacteria capture rate of 98-100%
Mold and fungi capture rate of 94-100%
Substantial reduction in airborne microorganisms, chemicals, VOCs, offensive gas odors and smoke
Less dust and dander, pollen and dust mite waste
Simple to use and maintain
Portable design means they can be installed in any room and easily moved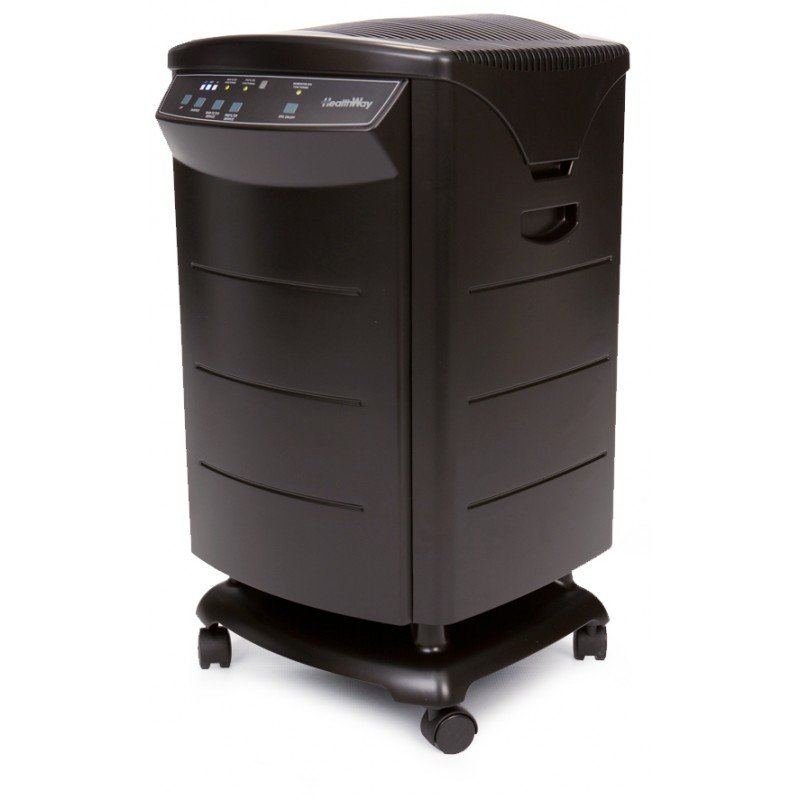 HealthWay & HEPA Standards
HEPA (High-Efficiency Particulate Air)
is a standard for air filtration set by the U.S. government. While this is generally seen as an acceptable measurement for whether indoor air is good or bad, at HealthWay, we only saw it as a starting point. After all, HEPA filters are not 100% effective for particles up to 0.3 micron – which the American Lung Association qualifies as "ultra fine particles."
Our technology is 40 times more efficient than HEPA standards, capturing 99.99% of pollutants at 0.007 micron, or super ultra fine - making HealthWay the most efficient air purifier available.
Learn more about HealthWay Air Purifiers:
Culligan Pricing
Every HealthWay System and installation plan is customized based on your air purification needs. Your local Culligan Man™, an authorized HealthWay dealer, will review the size of your household or office, air source and potential contaminants before recommending the perfect air purification solution for you and your budget.
Latest
Blog Posts
Are Water Treatment Systems Worth the Investment? Many homeowners turn to water treatment systems to improve their water's quality and...
What Are Your Water Resolutions? The new year is a great opportunity to improve your home. And setting water resolutions...
I have been a Culligan customer since the 1990's. At first I was renting the system to see if it met the needs of my family, and living out in the country would it really work for us. After a couple of years I moved to the city limits and purchased the reverse osmosis/soft water system. We sold our home in 2006 to family friend and they continue to use the system. 2019 I was searching for a different water system and after seeing the demos of a few of them, I went with my gut instinct and purchase another Culligan reverse osmosis/ water softener.(happy I listen to my instincts) Almost 3 years later we are happy to say Culligan remains to be one if the best water system out there for us. Part of me wish the softener was not so bulky but then again we don't have to keep adding salt every month. The service reps/delivery person (do not remember names) have been very respectful and very helpful) He always takes the time to put our 5 gallon water jugs where we ask him too. Thank you so much Culligan!

Veronica Smith
- Culligan Customer